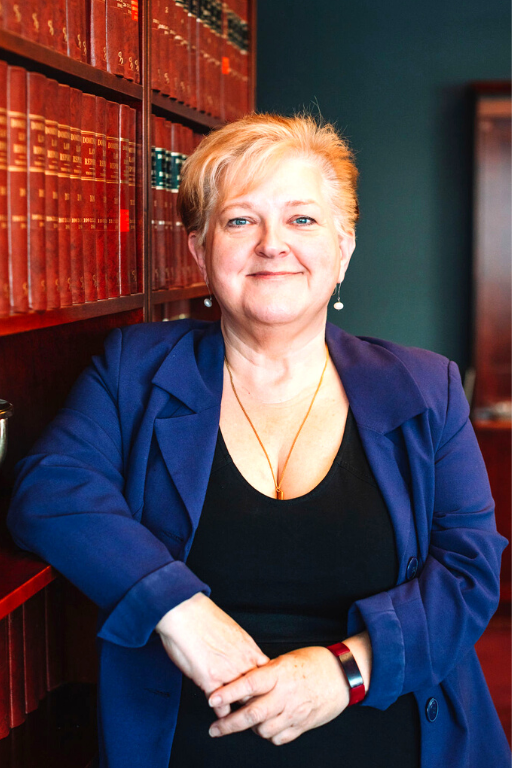 Martha realizes that the breakdown of a relationship is stressful and costly, and that the traditional court process often irrevocably damages family connections. She believes that there is a better way: by including clients in decision-making and planning, she aims to make the process more open and less destructive for all involved. Martha works hard to negotiate resolutions that address the needs and concerns of everyone in the family in an honest, productive cost-effective way.
Martha grew up in Thunder Bay and has been practicing law locally for over 30 years. She provides a full range of services related to family law, such as cohabitation, marriage, separation agreements and divorce, and court actions, but spends a substantial part of her time protecting the rights of children in the family courts. She also practices real estate, wills and estates law.
In addition to English, Martha is able to serve clients who speak Ukrainian.
Martha is co-chair of the family law section of the Thunder Bay Law Association, has written for and co-edited periodic newsletters for her fellow lawyers and helps organize the annual continuing professional development program in family law.


Chair of the Family Liaison Committee, Co-Chair of the Court House Committee, Past President and present Board Member, Thunder Bay Law Association
Past Board Member, Family Services Thunder Bay
Past Board Member, Ukrainian Credit Union
B.A., University of Toronto, 1982
LLB, University of Ottawa, 1985
Called to the bar in 1985
Joined Weilers in 2013